Titanium Sponge Granules are a very unique form of titanium powder. Produced from a specialized Sodium Reduction process commonly known as the Hunter Process for making very high purity titanium sponge. The fines used by Accushape are also high purity and are available as a by product of the sponge process.
The particles are low density, have porisity, are very irregular in shape and compact very well.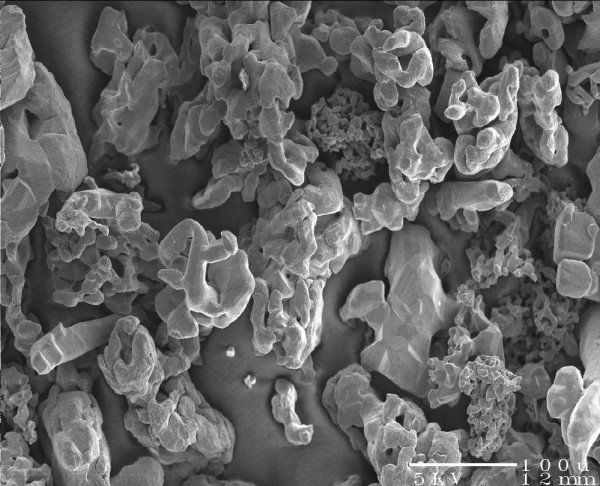 The peculiar type of titanium powder fines many uses where a poruous sturcture is desired such filters.